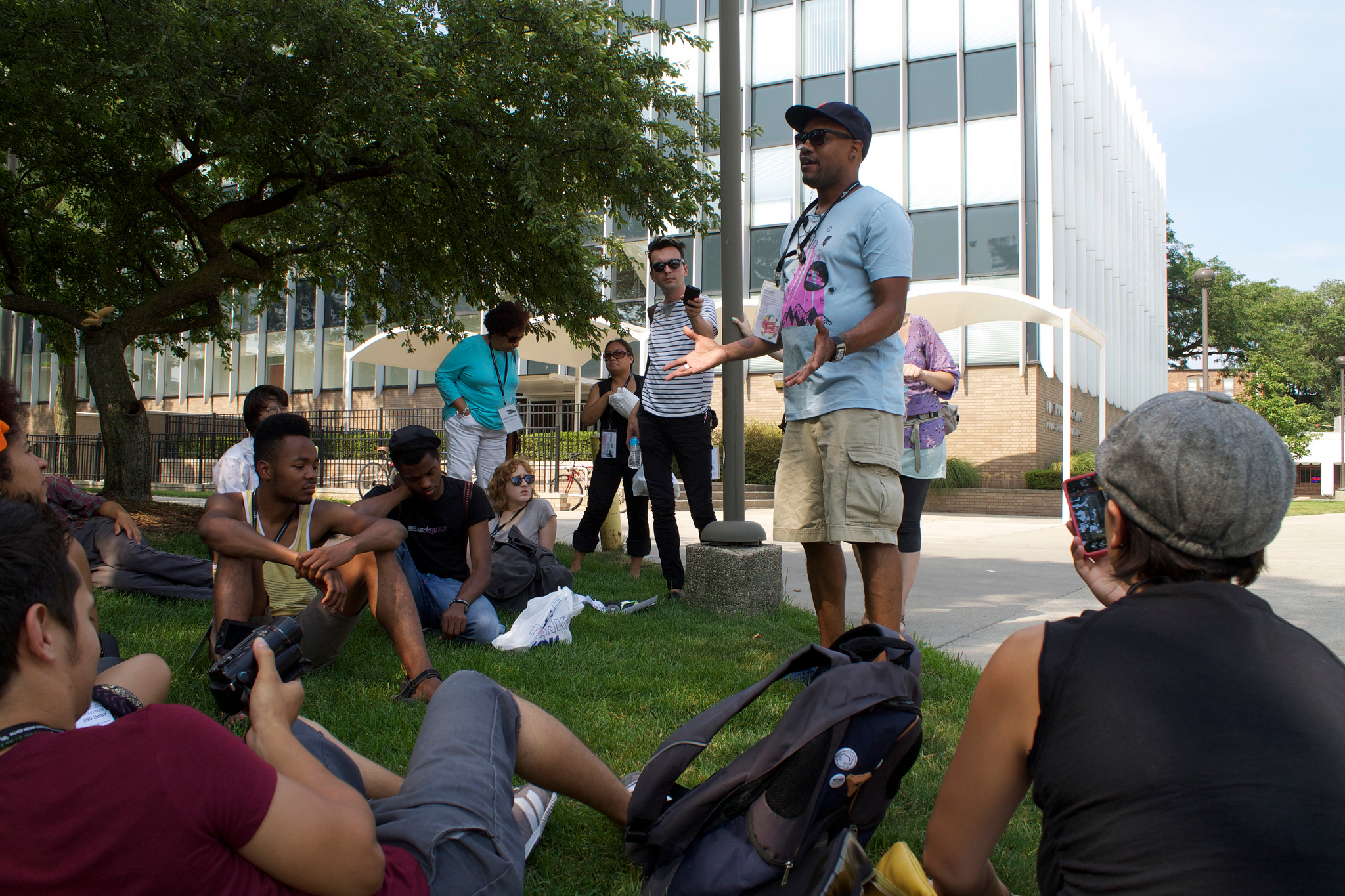 Sharing & Celebrating the sonic city we love
Join Detroit Sound Conservancy on a bus tour of some of Detroit's most important musical sites, past and present. In the process, you will learn about our nonprofit vision, mission, and goals through the process of cultural preservation at sites like the famous jazz venue The Blue Bird Inn. After this tour you will not just know more about Detroit's music, people, and geographies, but also will learn more on how you can play a part in preserving and celebrating Detroit's musical legacies.
To Book a Private or Group Tour — Please Email: info@detroitsound.org
Previous Tour Highlights
2018
2015

Guest griots: Luis Resto and Curtis Lipscomb
2012

On June 30, 2012 the Detroit Sound Conservancy (DSC) with Pont Productions put together a music tour of Detroit for the Allied Media Conference. On this guided off-site driving tour of legendary Detroit music places, conference attendees explored the landscape of Detroit's music history through the stories of some of the city's music griots. That tour was led by Jocelyne Ninneman and Carleton Gholz with a set of griots that included Cornelius Harris (Alter Ego Management), Michelle McKinney (Charles H. Wright Museum of African American History), SupaEmcee, and Adriel Thornton (Fresh Corp). You can see images from the 2012 Allied Media Conference tour here.
Updated October 2019