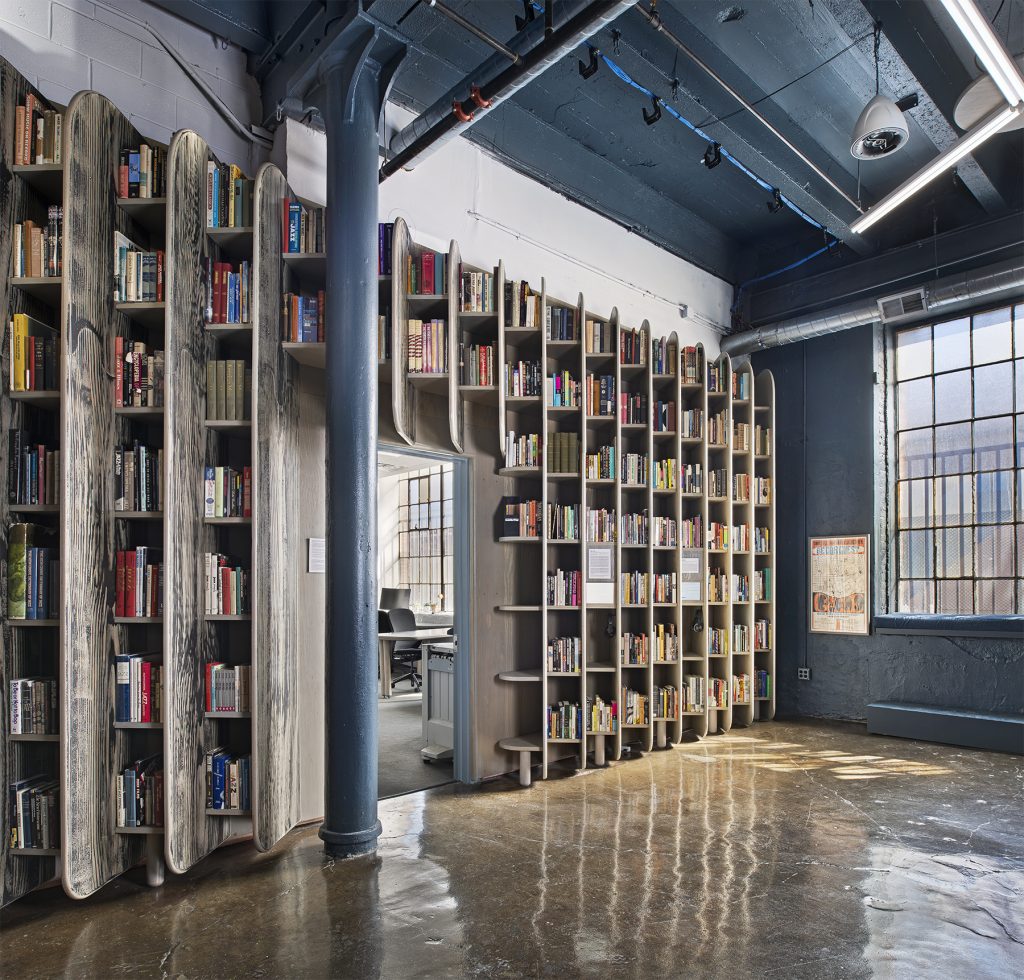 Photo by John D'Angelo. Shelve design by Aaron Jones.
The Frederick Gale Ruffner, Jr. Collection was gifted and accessioned to Detroit Sound Conservancy in 2016. It was inventoried with support from Red Bull Arts Detroit over the winter of 2018-2019. Mr. Ruffner, Jr. was the founder of Gale Research, a Michigan-based research company. The collection is largely made up of Mr. Ruffner, Jr.'s personal collection of music reference books.
The collection will open to researchers at Red Bull Arts Detroit beginning May 2019.
Our Director is giving a talk about the collection on May 7, 2019. Find out more here.
Gale Research poster from American Library Association Conference in San Francisco, 1967.
Special thanks to Barbara Martin, Peter Ruffner, Barry Puckett, Zack Belanger, and the staff at Red Bull Arts Detroit.