We are saddened to report that Wednesday, February 9th, 2021, we lost our friend and new boardmember, Karen Hudson Samuels.

Karen was a cultural warrior who fought tirelessly to preserve and uplift Black Detroit history. She was a role model, mentor, inspiration and friend to so many.
With DSC, she served as chair of our committee to protect United Sound Systems. She was a wise leader who was fully committed to our work.

In her short time with us as a boardmember, she indelibly changed the tenor of our conversations for the better. She pushed us to articulate our vision more clearly and asked the sober and necessary questions to achieve excellence.

Her influence and insight will continue to impact not only our work, but the work of many other Detroit cultural warriors, long into the future.

Our condolences go out to her family and the many people she touched through her full and meaningful life. Her memory is a blessing.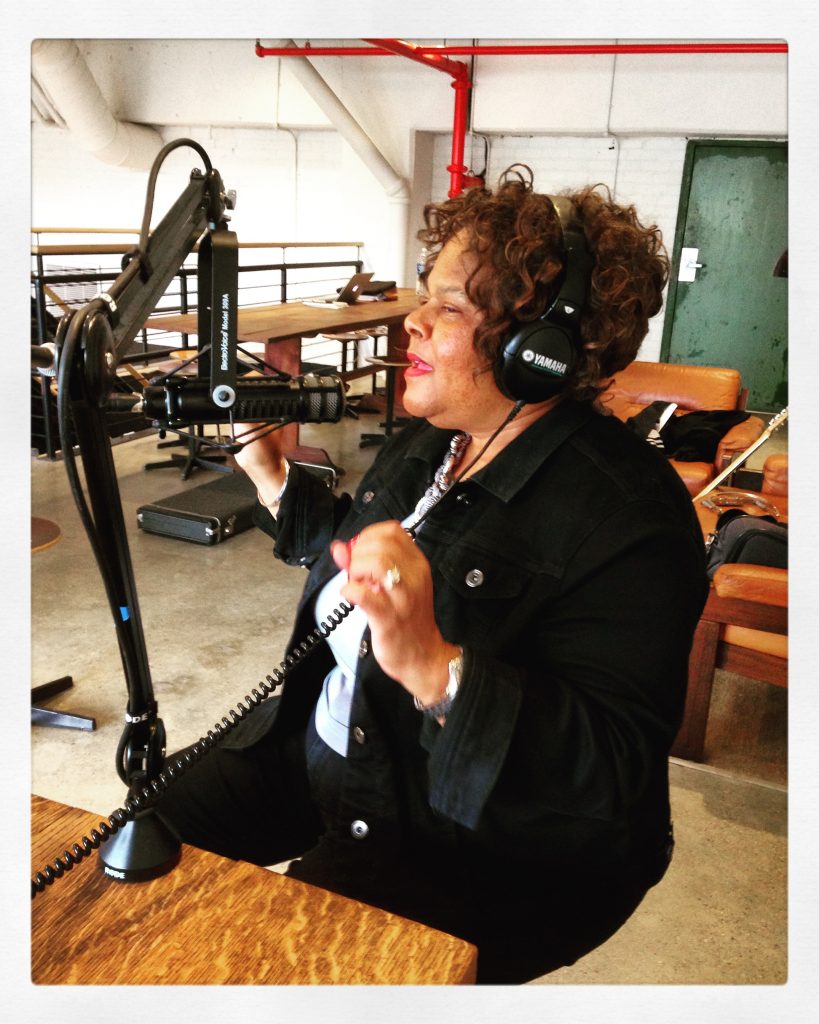 Please listen to our interview with Karen Hudson Samuels from 2015.
---
Please see our short biography below. Reposted from http://detroitsound.org/new-board-member-hudson-samuels/press/2020/
Karen Hudson Samuels was a cultural warrior, journalist and instructional designer.
Under her leadership the William V. Banks Broadcast Museum was established in 2016. The museum commemorates WGPR-TV 62, the first Black owned and operated television station in the United States. At the helm of Detroit's newest museum, Ms. Samuels often spoke on the historical impact of broadcast media, most recently at the U of M Dearborn campus, Wayne County Community College, and could be heard on local television and radio reinforcing this message. She was a member of the Detroit Chapter of the National Association of Black Journalists and editor for Tell Us USA News Network.
Additionally, Ms. Samuels was the newly elected Chairperson of the Detroit Historical Society's Black Historic Sites Committee. In 2019 she was the Guest Curator of "The Negro Leagues and Detroit Stars Exhibit" at the Detroit Historical Museum.
Ms. Samuels earned a Master's degree in Instructional Systems Technology from Indiana University leading to a career in training and development; at Ford Motor Company she managed the company's entry into online learning, co-authoring a seminal text on media delivery platforms.