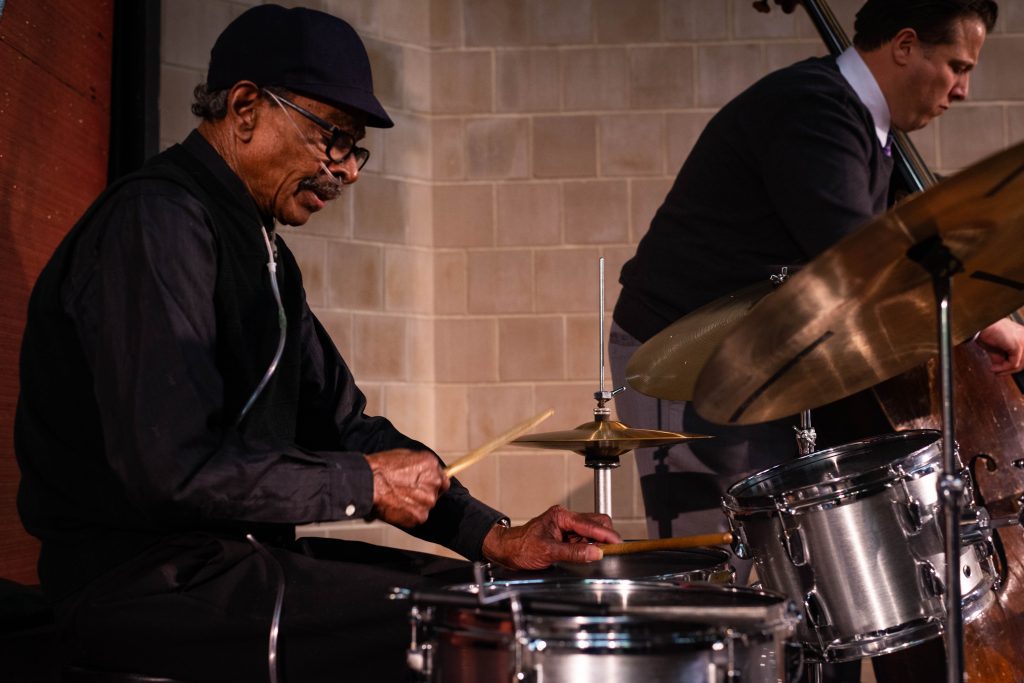 CHECKING IN WITH OUR COMMUNITY
Updated and Closed June 24, 2020
Our founder first used the phrase "Sonic Solidarity" beginning in 2011, before we even had the name "Detroit Sound Conservancy," back when we were just trying to imagine a response to a collective void and opportunity that we felt in our bones. At the beginning the phrase was speculative and aspirational: What would it mean to build power for the preservation of our musical legacies through respect, support, empathy, diversity, connectivity? How might we bring individuals and institutions together in a coalition against the worst tendencies of our tear-it-down, forgetting-machine, city? Now more than ever, the phrase is helping us move forward, (re) evaluate our current vision and mission, and support one-another through this COVID-19 crisis. As we continue to focus on our own extant coalition first, making sure that our own staff, board, advisers, and community partners are safe and supported now, especially our neighbors near The Legendary Blue Bird Inn, we want to check in to share some resources and wisdom both from our partners and our own archives that seem powerful and relevant now.
We plan to update this page periodically this spring and encourage you to send us feedback. You can always contact us at info@detroitsound.org or call direct at 313-757-5082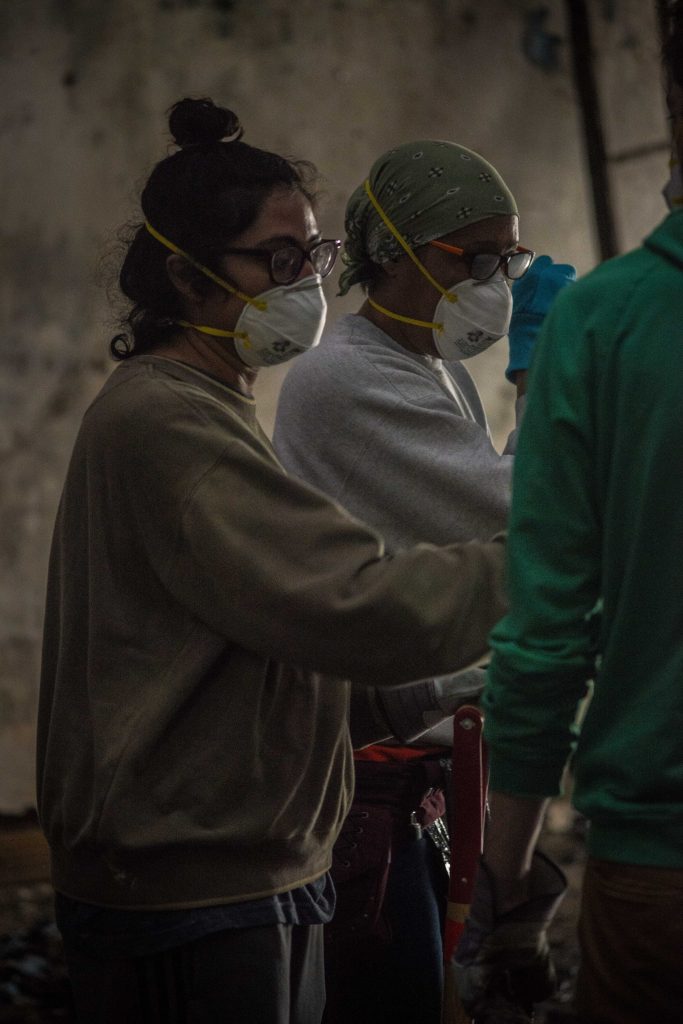 First: Local COVID-19 info…
The City of Detroit, The State, and our City Council member in District 6 where The Blue Bird is, have all been active regarding the virus. There is now a "shelter in place" order in Michigan. Our hearts and gratitude to all the workers in masks on the front line of this crisis. You deserve everything our government and society can provide you. Thank you.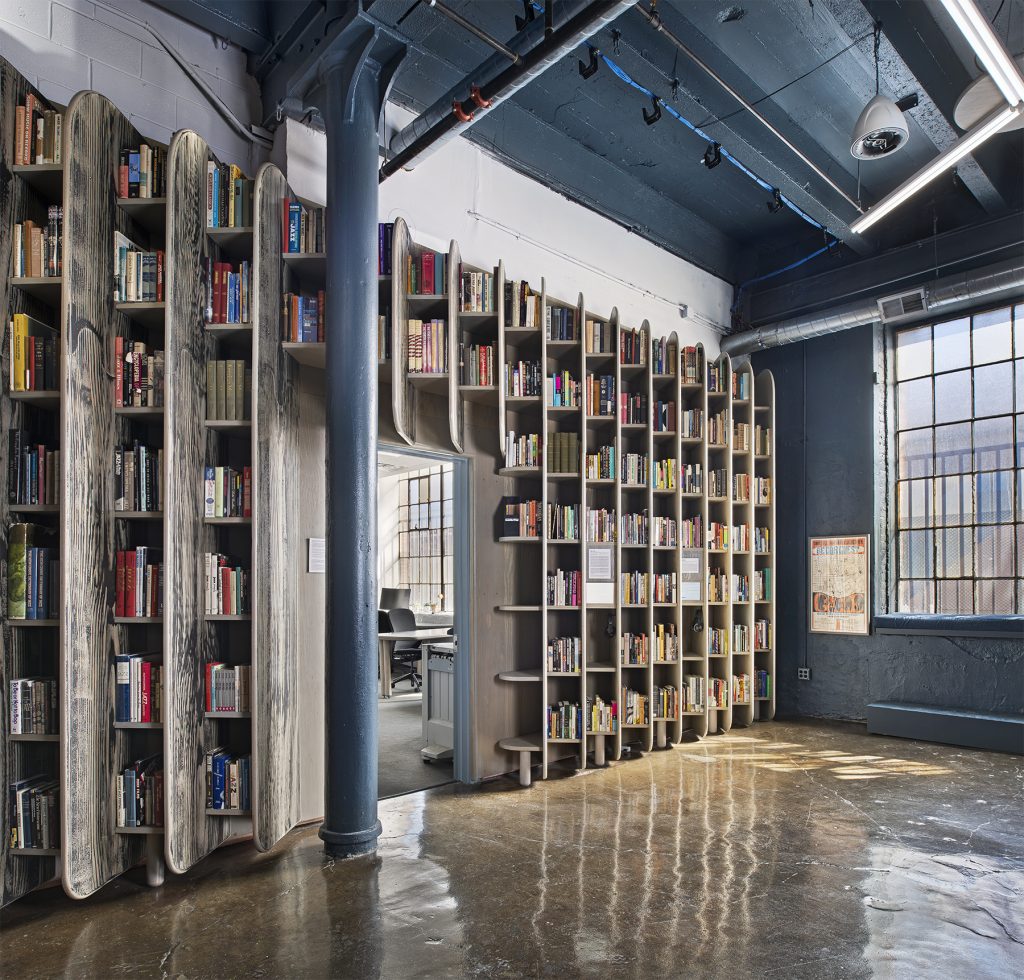 Second: An Update On Our Programming
Our office is closed at TechTown. Our staff is currently working from home. One of our board members is considered "essential" and is still going to work. One of our Board members was sick from COVID-19. They have recovered. In addition, more than one of our board members have preexisting conditions that make them susceptible to the virus – we are checking in with them regularly. Our main artifacts and collections continue to be safe in temperature-controlled storage. Our manuscript collection at Wayne State University School of Information Sciences is also closed. The Blue Bird was tarped in January and is sealed and secure. The Blue Bird stage is safe and locked down at the Reuther Library. Our book collection (pictured above) is safe and sound at Red Bull Arts Detroit. Our model of Paradise Valley before it was destroyed for urban renewal is still installed at Dilla's Delights in downtown. So, for right now, we are safe and sound!
Become a Patreon Supporter Today!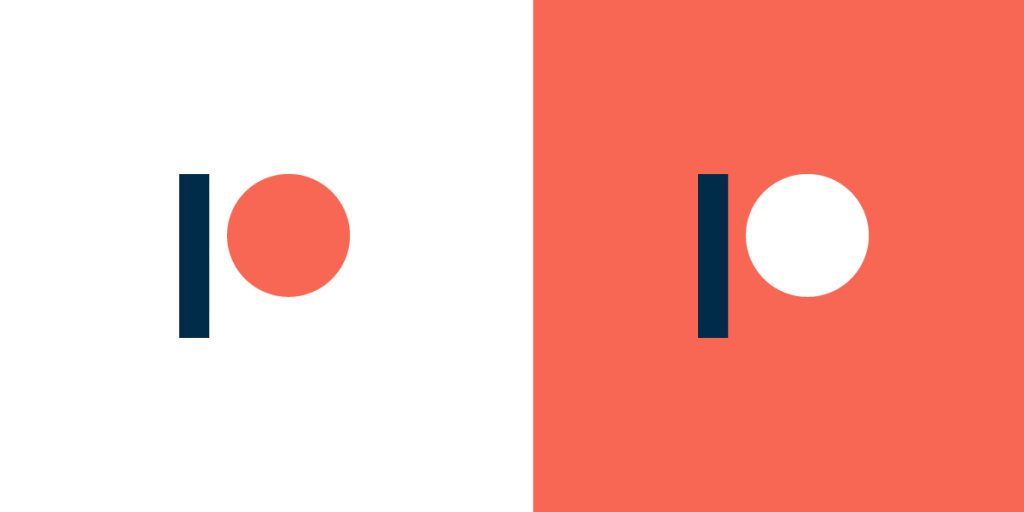 That said, we are entering a period when maintaining staffing levels will be touch-and-go, musicians and performers will struggle, and the work of preservation will be difficult. So YES, it is a perfect time to make a one-time donation or, even better, become a monthly Patron. Thank you in advance.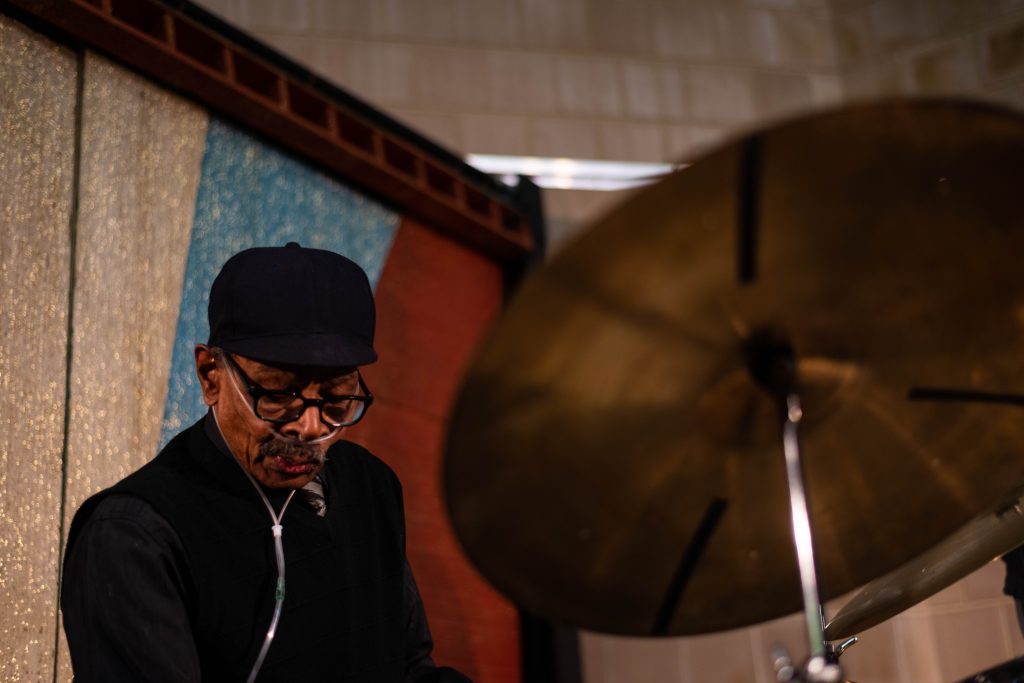 Now: Check in with others…
Drummer George Davidson has COPD (Chronic Obstructive Pulmonary Disease) and has now been told he has to quarantine himself from the outside world for weeks. Remember that this is a time to check in with others, especially our elders in the music community. If you are concerned about anyone please let us know. Our Board will do the best we can within our networks but it will take all of checking in to get through the worst of this crisis.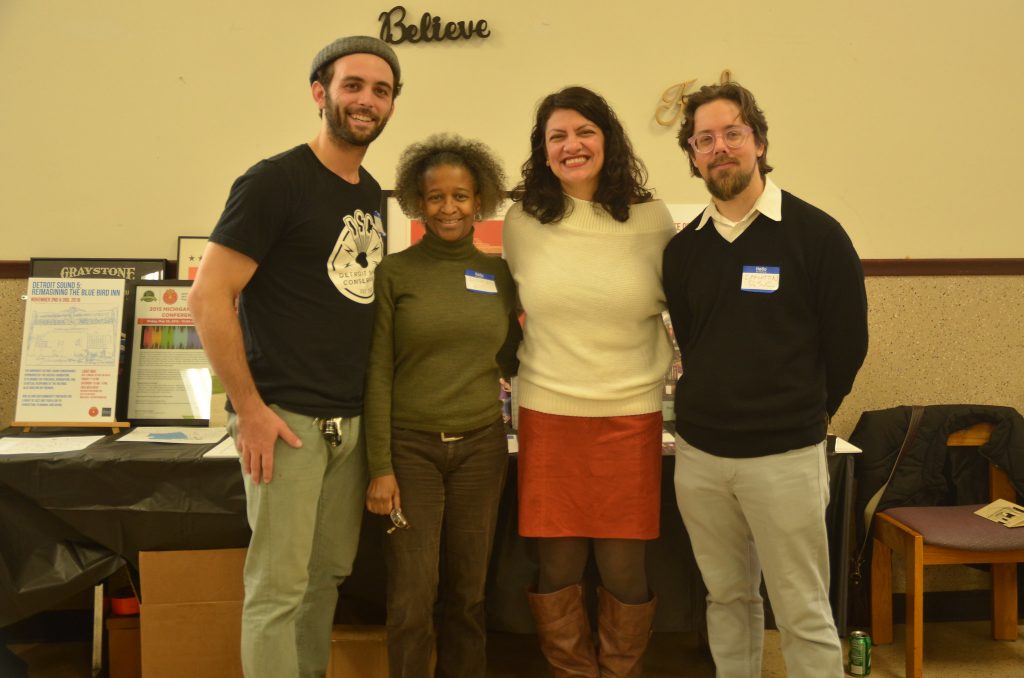 Next: Stay engaged and ask for what you need….
Tell City Council what you need (313)224-3443. Tell the Mayor what you need (313) 224-3400. In Michigan our two senators are currently Gary Peters (313) 226-6020 and Debbie Stabenow (313) 961-4330. You can find your Congressional Representative via Zip Code here. Our Congresswoman for the 13th District where The Blue Bird is located is Rashida Tlaib. You can call her Detroit office at (313) 463-6220.
Resources from community partners…
We are a member of CultureSource and they have been an excellent resource for arts nonprofits like ourselves in reaching out to the community and getting what we need to survive as organizations. Our friends at The Detroit I Love have put together a resource page that caters to musicians and artists, especially those within Detroit's longtime underground. The Detroit Federation of Musicians, founded in 1896, continue to represent hundreds of musicians affected by the crisis. Our friends at Allied Media Projects have put together a newsletter that we highly recommend. And here is some wisdom from longtime adviser and friend Marsha Music.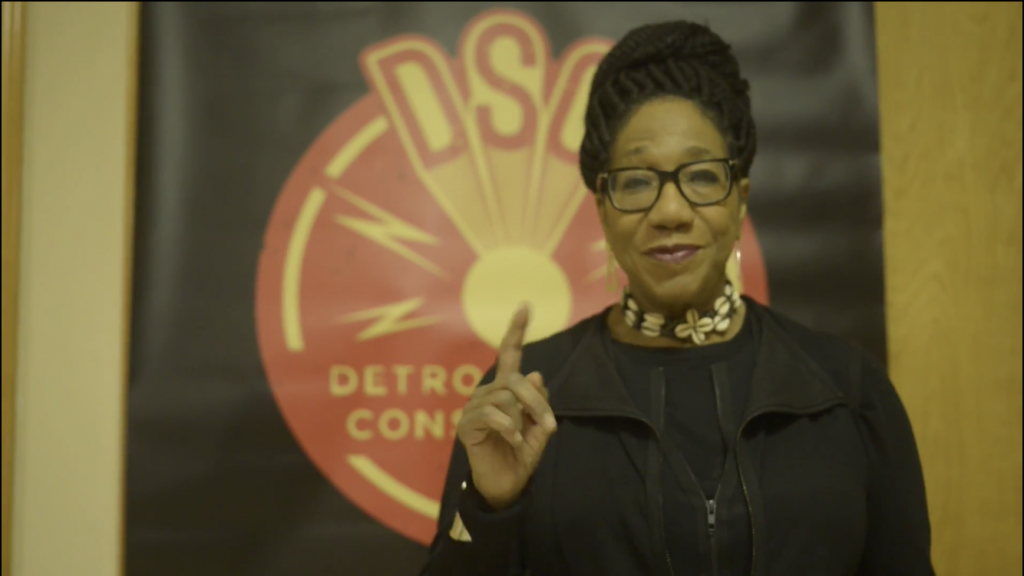 Additional Action Step: Preserve Your Legacy
It always a good time to think about your legacy by appointing a "family" (the one you were born with and/or the one you've chosen) griot and planning a celebration together to preserve your artifacts and memories after the worst of this crisis is over. Got an afternoon with nothing but cable news to watch? Take a minute and get those artifacts off the ground and into acid free boxes. Got some musical related materials that you are not sure what to do with? Drop us a line. We cannot make house calls right now but we can lend some archival wisdom.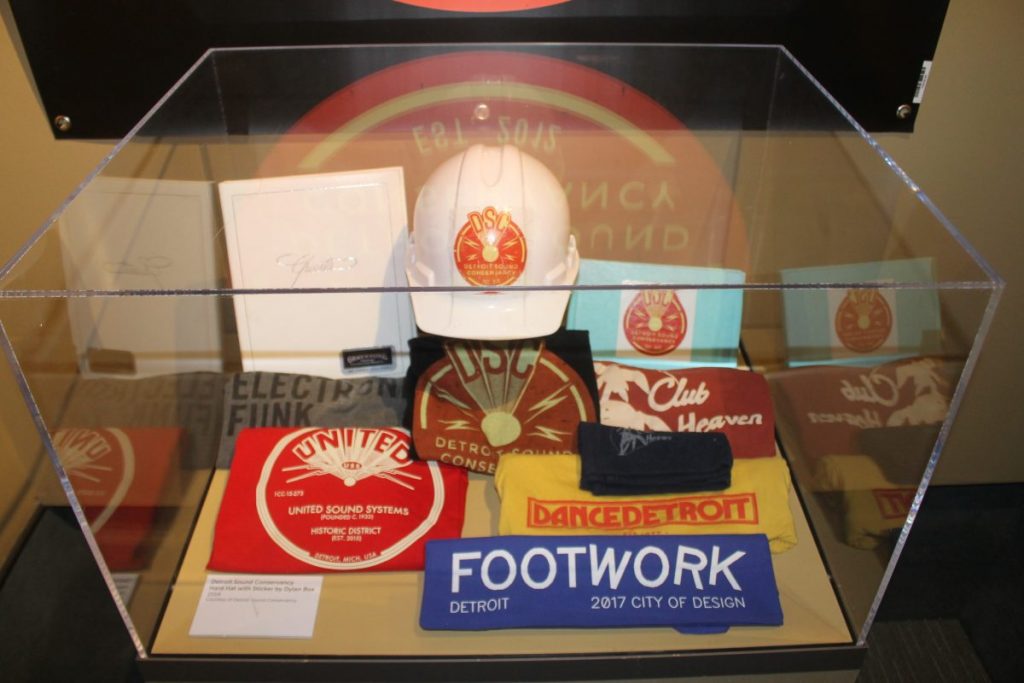 Explore our collections…
We have been collecting across Detroit's musical legacies for almost 8 years! Check out our Soundcloud page for hours upon hours of free oral history interviews, concerts, mix-tapes; our Flickr page to look back at eight years of events; or just browse our artifacts through the menus above.
Listen to our new podcast!
Listen now to Sonic Solidarity our new podcast featuring interviews with musicians, preservationists, and more hosted by our Executive Director Carleton Gholz. We have already spoken to Blue Bird Inn community partner and bass violinist Marion Hayden and Detroit Soul Ambassador Melvin Davis. Listen here.
Listen to Crimetown Season 2!
During the summer of 2018, we partnered with Gimlet Media to create original music for their Crimetown podcast series at Rustbelt Studios. Listen to the first episode via Spotify.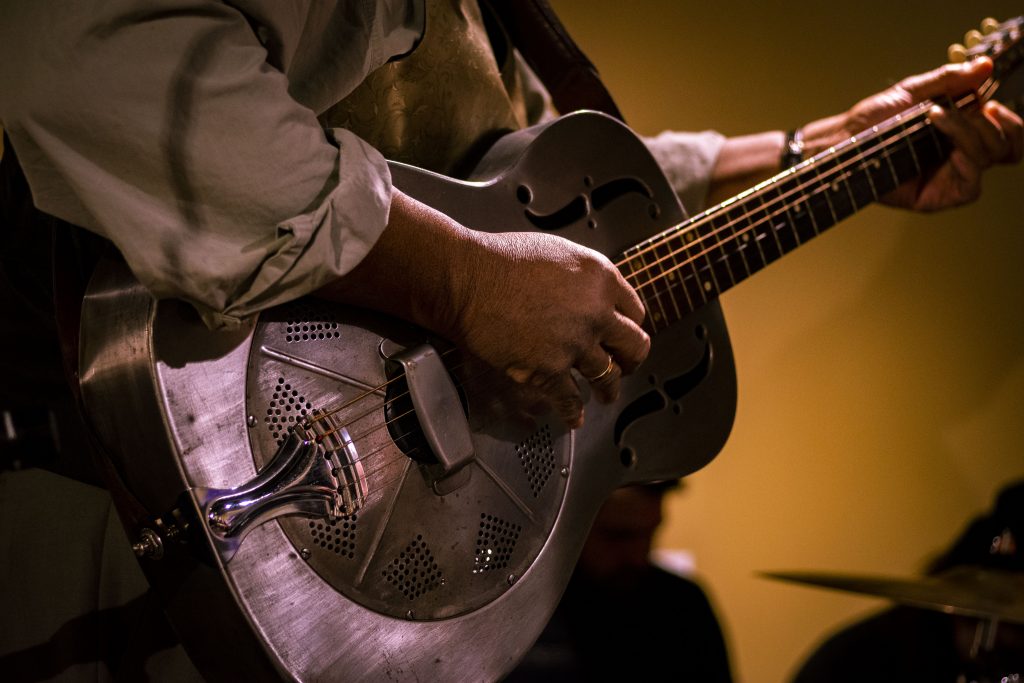 Now hear from the musicians/ DJs / producers / music-makers…
Our Club Heaven DJ partner DJ Cent has been doing regular watch parties. Marion Hayden will be joining Straight Ahead for a live streaming concert. Bassist Emily Rogers has an album she wants you to remember. Our friends at Theatre Bizarre orchestra are selling their back catalog to raise money for their musicians. Windy & Carl have a new album out. Our Projects Manager normally produces a monthly live electronic music event called Technically Yeah so during the quarantine he and his partner have recently posted a backlog of those live sets. (And if you have ever performed during a DSC program please be in touch with your needs and/or creativity! We can help you get the word out!)
Additional listening recommendations…
From our From our VP Alyson Turner…
From our From Board Member Michael Fotias…
But perhaps you just need LaVell…
From our sponsors