As of April 30, 2021 Detroit Sound Conservancy is pleased to announce that we have moved the majority of our archive out of storage and into a large and wonderful climate-controlled room at the WGPR building on East Jefferson in Detroit.
Our Detroit music artifacts and audio-visual collection has been largely inaccessible-but-safe, secured quietly in a few storage units in New Center. We couldn't be more excited to have these materials start to breathe again as we begin the long and necessary archival work of inventory, processing and digitization.
We are already rolling with an engaged core of volunteer archivists but there is room for that group to grow as we will need as much help as we can get.
If you are interested in volunteering in any capacity, please visit detroitsound.org/volunteer.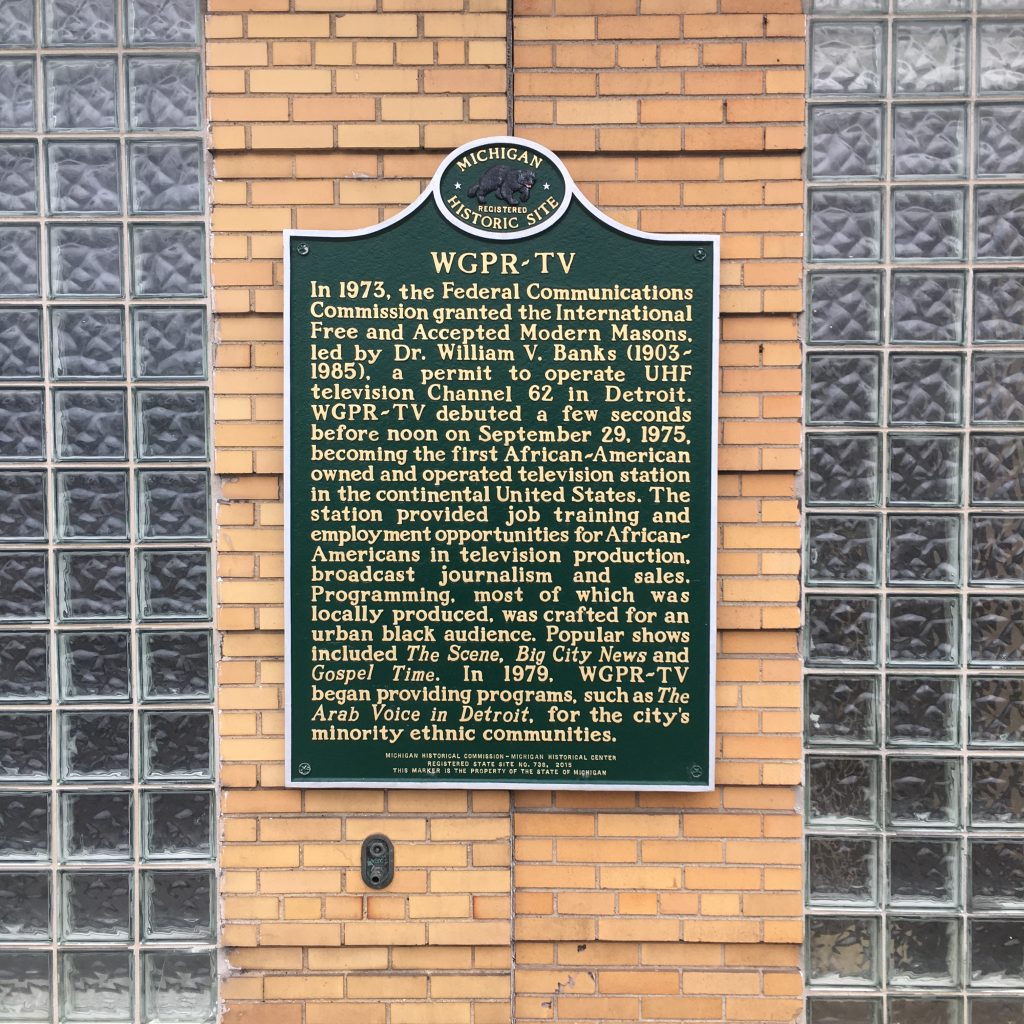 We were introduced to the leadership at WGPR through our late board member, Karen Hudson-Samuels. Karen worked at WGPR as an anchor and news director. Under her direction she established the William V. Banks Broadcast Museum, which commemorates WGPR-TV 62 as the first Black-owned and operated television station in the United States.

She also led the effort to have the building established as a Michigan Historic Site in 2015. Her sudden passing earlier this year weighs on us heavily, but we know this partnership would make her proud. We hope to honor her legacy with our work.
This move and these activities are supported in part by the Mellon Foundation and the Michigan Council for the Arts and Cultural Affairs.