This page highlights and expands on the DJs, producers, record labels, and culture that Dan Sicko documented during his career.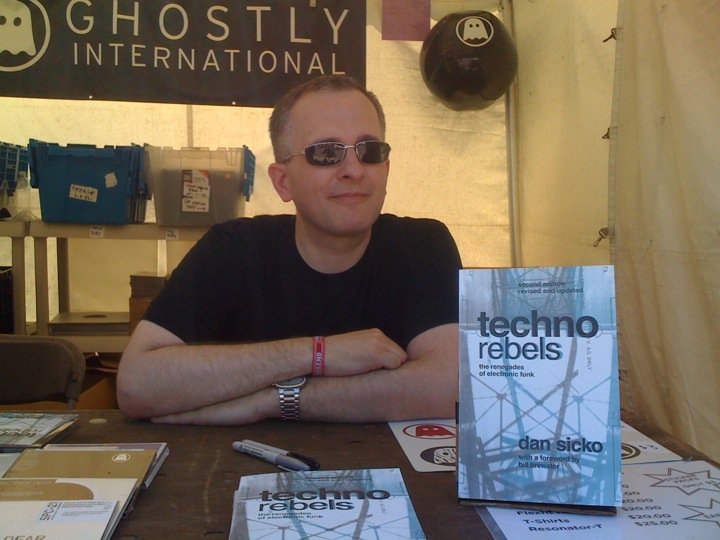 Dan Sicko at Movement 2010. Photo courtesy of Miguel Senquiz.
A Renegade of Techno Journalism
Journalist, author, friend, and family man, Dan Sicko (1968-2011) only wrote one book but what an important, seminal book it was. Techno Rebels: The Renegades of Electronic Funk, originally released in 1999 (re-released in 2010 by Wayne State Press), made clear that techno music had been created largely by and for Black Detroiters, a fact sometimes lost in discussions of global electronic dance music. This page highlights as well as expands on the DJs, producers, and record labels, that Sicko documented during his career. This collection is a companion collecting area to our work on the Club Heaven Sound System. Another repository for Sicko's papers is the University of Michigan Bentley Historical Library in Ann Arbor. You can explore their collection here.
This page is a work in progress. If you have any questions, edits, or additions, please contact us at info@detroitsound.org or call direct at 313-757-5082. 
Updated 8 December 2020
DJs and Producers
Mike Banks
Blake Baxter
Carl Craig
Ken and Greg Collier (see also Club Heaven Collection)
Kenny Dixon, Jr.
Reggie Dokes
Brendan Gillen
Kelli Hand
Richard Hawtin
Robert Hood
Mike Huckaby (see also Club Heaven Collection)
Todd Johnson
Jeff Mills
Theo Parrish
Recloose
Erika Sherman
Delano Smith
Norm Talley
Jennifer "DJ Minx" Witcher
Claude Young
Record Labels
For more on Detroit techno labels see Mike Himes's "Guide to the Detroit Underground" pamphlet here.
430 West
Acacia
Accelerate
Axis
Basement Tracks
Definitive
Dow Records
Fragile
Generator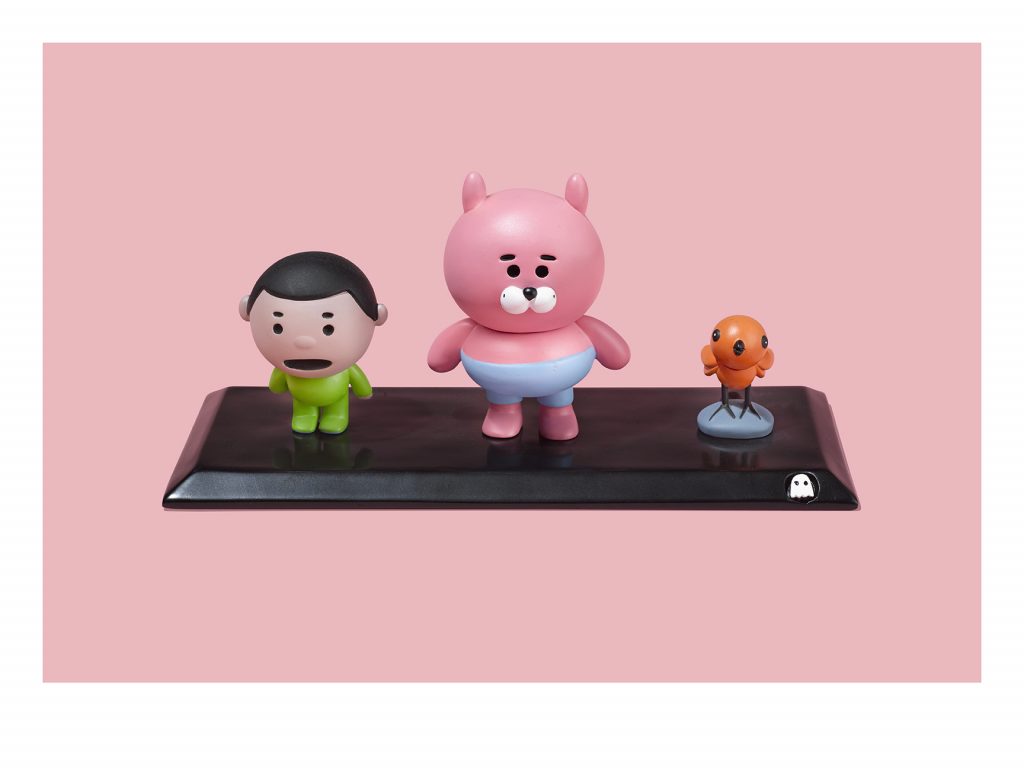 Ghostly Figurines, 2007. Courtesy of Carleton S. Gholz. First appearing on the back cover of the debut Ghostly International single by Matthew Dear + Daisha (Disco D.) ("Hands Up For Detroit") in 1999, BoyCatBird was the brainchild of Majesty Crush guitarist, longtime artist and debauched Peanuts fan Michael Segal. According to label owner Sam Valenti IV, these limited edition figurines sculpted by Sara Blakeman brought them into the real world for the first time. Photo: Jeremy Deputat / Text: Carleton Gholz
Ghostly International
Happy Records
Harmonie Park
Indx Records
Intangible Records
Intellinet
Interdimensional Transmissions
KMS
Matrix
M-Plant
Metroplex
Minus
Mix
Planet E
Plus 8
Probe
Pulsar
Red Planet
Serious Grooves
Simply Soul
Submerge
Transmat
Undercurrent Records
Underground Resistance
Utensil Records