Ko Melina, musician, photographer, and community partner, shares a recent project documenting Detroit's community as it confronts COVID-19.
From our community partner, musician, and friend Ko Melina a message about a recent project, The Heart of Detroit, that she began this year during the COVID-19 epidemic. You can see the whole project via Instagram here. Below is her statement describing the project.
I started The Heart of Detroit because I realized that the Federal government was not really helping. I'd been a bartender for a mom and pop business, toured in bands and all of those jobs are very dependent on people coming to the restaurants or venues. With COVID-19, that couldn't happen and I wanted to showcase the great community that we have here in Detroit.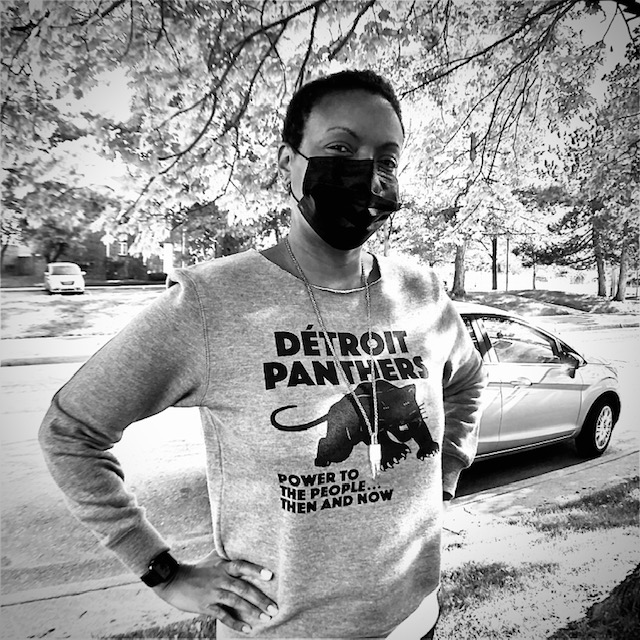 I started with the restaurants and soon discovered that most of them were not only still open but they were giving their food away to those who needed it. People think that bands are ok just selling records but that couldn't be further from the truth. Bands, DJs and rappers need to play live shows and tour to actually make money so it was natural that I feature them as well.
As I further photographed people, I started to realized that this pandemic is hurting everyone and so many people who don't have much are standing up to help others. And that's what Detroit is all about and has always been.
Totally unintentionally, the story of Harriette Brown passing out meals to homeless Detroiters inspired a developer named Rick Stanza to donate a storefront with cold storage so she could feed more people! I know it's not music related but it's amazing!